It burns the legs something rotten but I am yet to see anything that can improve the quickness of a player's feet as fast as this type of training. The most fundamental part of playing as a midfielder is fitness. Fitness first - without the fitness, the rest of your game becomes ineffective. Typically, midfielders will run the farthest of any player in the team - between At one club I played for, two players entered into a bet to see who could run the farthest from game to game.
If you can get two players doing that, with an idea of where to run and the reasons why, then you will win far more games than you lose. Outrunning the opposition is vital in almost every match. A lot of modern managers feel that this is a crude way of playing but what I can tell you is that I have seen average teams upstage more glamorous opponents simply by "running over them". Jose Mourinho , the Chelsea manager, knows that, too. His less fancied sides at FC Porto and Inter Milan defeated teams with what was basically a stronger work ethic.
I have played in teams that have walked all over sides, like Arsenal, purely because we worked harder, closed the ball down and got forward to support our strikers more than they did. Mourinho gave the English game purpose through fitness. Every one of his training sessions involves a ball, especially the running sessions.
I played under managers who had you running up and down the stands, as well as round and round the pitch, to get you fit. Well, why not introduce a ball? It sounds like a treat but, once you introduce a ball, the running session becomes twice as hard. Try running through cones on your own and then with a ball. Your legs will burn twice as much with the ball. The object of this training is to make sure that the players are still comfortable with the ball when they are gasping for breath in the last throes of a game.
I tell all the kids in our youth team to take a ball. We have some good kids; they are dedicated but their enthusiasm is misdirected. Every running session should be done with a ball, in my view, because when you are tired in the last minutes of a game, the best way to protect the result is to keep the ball away from the opposition. If you have the ball, the other team can't score. But that can only be done if the players are of a superior level of fitness. As a midfielder, your game is a series of strides and short, sharp sprints that burn the legs a lot faster than plodding around a field.
It stands to reason, then, that players need to practise getting fit in that way. The best ways of doing that are to have keep-ball sessions, with two teams keeping the ball away from another team that has less players. Maybe six, six and six Trust me, after a minute of chasing the ball, it feels as if your legs are about to explode.
There are a lot of variations on this theme. We do a similar thing just using the penalty area, with three defending against three attacking. After two minutes, players are gasping for breath. A defender may have as many as touches of the ball in a game.
But strikers may touch the ball only 20 times; two of those might be shots, so you can see how clinical he has to be. He would kiss a little statue of Jesus and cross himself 50 bloody times before I'd lean forward and whisper in his ear: Looking back now, I think that means I used to use religion to benefit me, too.
Without doubt, they have the most deluded fans in the Premier League.
go site
6 Training Secrets of Pro Soccer Players
I say that because half a dozen of my friends are West Ham fans. I say to them that it is only after speaking to West Ham fans that I leave the conversation thinking: I meet supporters from clubs up and down the country and, for the most part, I leave with something to think about. But not with West Ham fans. And when you play against West Ham, you also notice the racism that you don't hear at other clubs. The odd thing about it, though racism is racism, is that you can sometimes hear it directed at West Ham players by West Ham fans.
Honestly, it is a bizarre experience. I have a theory on this that pertains to the cameras never picking it up on live broadcasts or on highlights programmes.
CLEVER SOCCER TRICKS FOR KIDS
I write about it in my book. Yet if you were to make a TV show on racism at West Ham, you'd have more than enough material in the first 20 minutes of the match to fill a series. Do Premier League footballers discuss or care about how many points they are clocking up in fantasy football games?
I don't think that I've ever met a footballer who has played or looked at any kind of fantasy football league. Nobody in the game cares about any of that crap. It doesn't matter to us. It's great for the fans and a bit of fun but I have to tell you that footballers just don't care about rubbish like that.
The Secret Footballer
They don't even really care if they get into the league's official team of the year at the end of the season - the one that appears in the papers and for which you get a medal. It's an inconvenient sideshow to the main event of playing and winning matches. Footballers are the most competitive group of people I know but only if they're actually playing football. The rest of the time, you can forget it. The sideshow comes easily. It's there 24 hours a day for those that want it.
But it isn't something that you have to work for.
Training Secrets From Soccer's Premier League, As Told By Mysterious 'Secret Footballer'.
The Secret The Pro's Don't Tell You!
More Soccer Resources!
The Death Contingency (Regan Mchenry Real Estate Mysteries Book 1).
Violence and the Body: Race, Gender, and the State: Race, Gender and the State.
7 secrets of becoming a successful soccer player - No.2 Attitude - SOCCERCOACHCLINICS;
Simone de Beauvoir (Biographie) (French Edition)?
How closely did you and other players stick to healthy diets during the season? Make no mistake about it, much fun is poked at footballers for all sorts of reasons. But I can tell you that they are among the most dedicated group of people on the planet in terms of their diet and supplements.
There is no other way. In my heyday, my wife and I went out for dinner around half a dozen times in six years. We tried to count it a couple of weeks ago and actually named the restaurants and the dates. There is no other way to live.
What to Read Next
If you want to maximise your potential and be the best, then you have to lead by example. And I did that on and off the pitch. If I got wind of a player going out when he shouldn't, I would pin him to the changing-room wall. The foreign players really opened our eyes to strict diets. We thought we were doing OK and then the foreign lads came in and, before you knew it, the skin disappeared from the chicken breasts. And the bottled water was no longer chilled because you had to use body heat to heat it up so that the body could absorb it.
How to Get Good at Soccer: The Secret The Pro's Don't Tell You || Effective Soccer Training Blog
The ketchup went, too, and the veg became steamed. The foreign players were ruthless and we had to follow them. It was sink or swim. Luckily, we were so competitive that it came down to: We don't have salt in this country.
Personality Disorders and Older Adults: Diagnosis, Assessment, and Treatment.
Angel Souls and Devil Hearts: you've read game of thrones, now read this (Shadow Saga 2)!
;
Forget the stories about banging models and spraying champagne up the wall. And that's why we won. Accessibility links Skip to article Skip to navigation. Monday 17 September
Soccer players secrets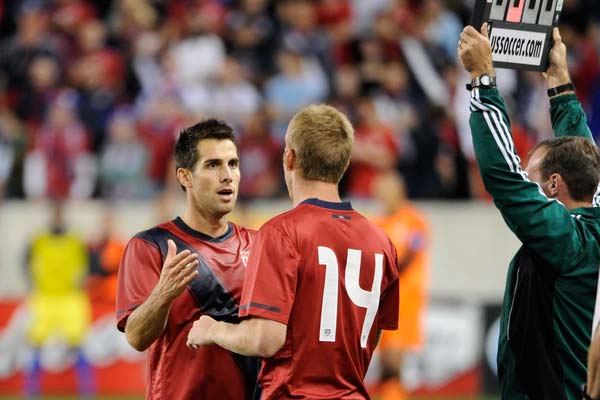 Soccer players secrets
Soccer players secrets
Soccer players secrets
Soccer players secrets
---
Copyright 2019 - All Right Reserved
---